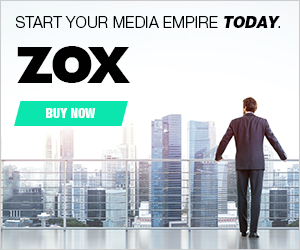 Increased Demand for the property market in Indonesia 
The Indonesian housing market has slowed down since 2014 and will continue to be in a recovery mode in 2021. The market will most likely see a rebound through the second half of 2021.
While the economy contracted by around -1% in 2020, the market is set to rebound by 5.3% in 2021. With macroeconomic changes and relaxed foreign ownership regulations, the market might perform even better than expected.
With low property prices, an increasing middle class, political stability, and the upcoming completion of mega infrastructure projects, Indonesia has the potential of becoming a good option for both Chinese and other foreign investors.
What is driving the property market in Indonesia?
Indonesia's real estate market has been weak in recent years and several factors will have a big impact on the market.
1. Indonesia's Economic Growth
In the last couple of years, Indonesia's economy has grown at a rate of around 4.9% to 5.2%, which is okay. The economic outlook looks a bit worse for 2020 as the growth will decrease to 4.7% according to Moody's, below the psychological ceiling at 5%.
The economy was hit hard in 2020 and contracted by around -1% but will rebound by around 5.3% in 2021.
With that said, the long-term outlook looks positive for Indonesia.
In the last few years, several international investors, like Mitsubishi UFJ Financial Group, have invested in the financial sector and other sectors, resulting in higher consumption and more investment by the growing middle-class.
A report by the World Bank shows that the middle class of 52 million people (which continues to increase) has a big impact on the economy. With increased disposable incomes, the younger urbanized generation will turn the housing market around, as the demand for housing increases.
Reasons for an increased demand for real estate in Indonesia:
The government will most likely proceed with major macroeconomic changes, including reduced LTV and interest rates
Inflation is low, at a bit more than 2% in 2020
The Indonesia Rupiah remains stable, ensuring good returns from property investments
Developers provide more favorable payment terms
The government will hopefully introduce more relaxed foreign ownership regulations that can boost the market significantly
Buyers will seek for more distressed and discounted units
2. Mega Infrastructure Projects Planned
Indonesia invests heavily in big infrastructure projects in hubs like Jakarta.
Some of the new projects in Jakarta include the new Jakarta MRT and LRT projects, Jakarta to Bandung High-Speed Rail, the Ring Roads, and more.
The new MRT and LRT lines will revamp the current real estate landscape. People will be able to buy apartments and houses further away from the central areas, where many expats and local professionals are forced to live, due to traffic congestion.
3. Indonesia Is Asia's Cheapest Country to Buy Property
Indonesia offers the cheapest real estate in Asia. The price per square meter in Jakarta's business district is 20% lower than Hanoi's and 55% less than that of Bangkok.
The price difference is significantly larger if you compare it with Singapore and Hong Kong, of course.
4. Increased Inflow of Foreign Property Investors
Chinese buyers are famously known for snapping up property in places like Bangkok, Ho Chi Minh City, Phnom Penh, and many other places around Asia. They've started to open their eyes to Indonesia as well.
According to Colliers International, the Chinese invested USD 169 million in Indonesia's property market in 2017. This makes Indonesia the third most popular destination for Chinese investors in Southeast Asia.
Singapore received the most investment, with USD 2.1 billion, while Malaysia snapped second place with USD 246 million.
5. Relaxed Foreign Property Ownership Regulations
Indonesia is known for having some of the least foreign-friendly ownership regulations in Southeast Asia.
In 2016, the government went so far and issued an Emergency Law (referred to as Purppu). This gave the president instant authority to change the property ownership regulations, which will be needed for Indonesia to compete with its neighboring countries in the long run.
The new law moved Indonesia a tiny step forward, but many locals and foreigners still believe that more changes are needed.
Regulations included in the new law:
You need to buy apartments with a million value of IDR 5 billion in Jakarta (around USD 328,000), according to the new investment requirements
If you plan to buy a house, the land size can be maximum of 2000 square meters
You can only buy one property
You need to keep your stay-permit when you own the property
With the new law in place, you can buy second-hand units (which wasn't the case before), and you can mortgage your property in a bank or local financial institution.
Yet, the government plans to relax ownership regulations even more.
Even if it's claimed that foreigners will be treated in the same way as locals (which seems a bit far-fetched), foreigners might be able to get hold of right-to-use titles, which will be highly beneficial.
Source:
www.asiapropertyhq.com/indonesia-property-market/