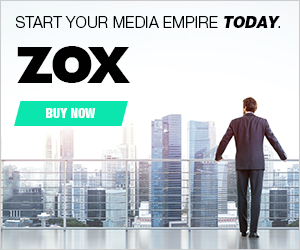 Where should I buy property in Bali?
Choosing a location requires local knowledge and thorough research. Some areas are flooded with tourists and more expensive. At the same time, you have calmer areas with greater growth potentials.
Below, some of the most interesting places for real estate buyers in Bali.
Sanur
Located along a 5 km long coastline in the Southeastern parts of Bali, Sanur is overlooked and more relaxed compared to other areas.
You can find many restaurants, bars and meet more locals as the streets are not as crowded with foreign tourists.
The price of a 3-bedroom freehold villa usually starts at USD 400,000 and then continues upwards. For more information, we recommend you contact a local agent.
Canggu
With a coastline that is twice as long as Sanur's, Canggu is located in the Southern parts of Bali. It's one of the most popular places for property buyers and travelers.
Similar to Sanur, Canggu is fairly relaxed with many cafes, it's also popular among surfers. With a beautiful landscape with rice paddies, many foreign expats decide to buy villas here.
The price of a 3-bedroom freehold villa starts at around USD 750,000, which is considerably higher than Sanur.
Ubud
Ubud is one of the oldest areas in Bali and becomes increasingly popular. It's located in the mountains, offering cooler weather and beautiful temples.
It's famous for having a relaxed lifestyle, but also local culture in abundance with different arts.
The price of a 3-bedroom freehold villa usually starts at around USD 250,000 to USD 300,000. Ubud has some of the lowest property prices.
Kuta
Kuta beach is probably the most popular area for resort travelers, especially among Australians. It's located in the Western parts of Bali and close to Ngurah Rai international airport.
Kuta is famous for its many stores, bars, and restaurants. It's more lively than places like Ubud and Sanur.
A 3-bedroom freehold villa still starts at a significantly lower price compared to Canggu, from USD 300,000.
Seminyak
Seminyak is located a bit north of Kuta and is considered one of the most expensive areas. It was previously an underdeveloped and sleepy area but has turned into one of the most upscale area in Bali.
The price of a 3-bedroom freehold villa usually starts at around USD 500,000.
Real Estate Agents in Bali
Bali is one of the most popular resort islands in the world. Many real estate agencies have made great profits from operating on the island.
Some of the most popular real estate agencies include:
Ray White Property Group
PPBali
Sevenstonesindonesia
Villabalisale
Keep in mind that real estate commissions usually land at 5%, which is comparatively high to other countries in the region.
Source:
www.asiapropertyhq.com/buying-property-bali/#more-4293