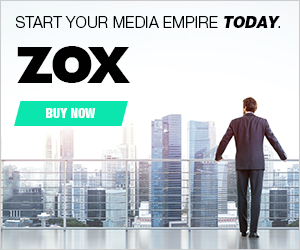 Where to buy property in Tabanan, Indonesia
The regency of Tabanan (a prime area) is a naturally fertile and beautiful area greatly contributing to Bali's gorgeous landscapes. It is largely undeveloped for tourism, but still has plenty to offer in terms of great sites.
There is the tranquil forest of Alas Kedaton. The air is cool and makes for tranquil walks. Within the forest is a small local temple owned by the nearby Kukuh Village that is populated by hundreds of monkeys and large bats.
Another forest is in the Bedugul area, the last remaining tropical forest on the island. There is a botanical garden with over 600 varieties of trees, ferns and orchids. It is a great retreat from the heat and stress of the city and has become a favourite vacation spot of the Balinese. The area boasts of three crater lakes that many visitors can fish in. There are other areas in Tabanan that offer great trekking opportunities such as Jatiluwih with walking paths that take you through beautiful rice paddies.
Tabanan has artisan villages that together, create beautiful crafts. Pejaten for example is best known for its hand-decorated pottery and ceramic roof tiles. This craft employs 90% of the town's population and is made from a red clay found near the village. Penarukan village on the other hand is known for their stone and fine wood sculptors.
There are also some villages in Tabanan that are known for their contribution to traditional performing arts. The area of Kerambitan (derived from Sanskrit meaning "art, music and dance") for example is best known for its painting styles, stone and wood carving skills, as well as its classical literature and tektekan dance. The tektekan dance in particular is believed to have magical powers. It is an exorcist drama / dance which are done to the music of bamboo instruments and large wooden cowbells. Tista village is also known for its dance, the legong-legong leko which is only danced in this regency.
As with many areas in Bali, Tabanan is also not without a few great temple stops. There is the Tanah Lot (literally, "Earth ocean") temple which is made up of numerous shrines built on top of protruding rocks that become an island during high tide. Found next to the Bali Nirwana Resort, it is also known for its picture perfect sunsets. Ulun Danu temple on the other hand stands watch over Bedugul's Bratan Lake. Built over a hardened marsh area, it is an eleven-tiered structure devoted to the goddess of the lake who irrigates the rice fields of Tabanan.
Tanah Lot
Tanah Lot is located on the Tabanan coast. It is most famous for the Hindu temple that sits on a rocky islet just off the beachfront. Pura Tanah Lot, which is dedicated to the spirit of the sea, is one of the most sacred temples for the Balinese. It was once open to tourists, but made off-limits again due to disrespect shown by many.
Pura Tanah Lot was built in the 15th century. There is a holy water spring at the foot of the rock. The temple is accessible to Hindus by foot during low tides, and is an important place to hold festivals. There are other temples and shrines around Tanah Lot.
In Villa Tanah Lot there are exclusive vacation villas complete with pools and gardens. Villas within Nirvana Golf Course have magnificent ocean or mountain views. These are Villa Arjuna, Villa Bunda, Villa Ocean & Golf, Villa les Rizieres, Villa Senja, Villa Nirwana, and Villa Surya.
The Lotus Residence
Set in a beautiful location on Laing river valley in Pandak Bandung, Kediri-Tabanan regency is the breathtaking and serene Lotus Residence. The Balinese-style luxury compound is surrounded by paddy fields, lush tropical gardens, towering coconut palm trees, and lotus ponds. It has six suites and a multi-purpose pavilion overlooking a swimming pool.
Lotus Residence has a spa complete with a yoga centre, a Jacuzzi, and a pool. The spa is located along the Laing River. There is a large children's playground that consists of a garden, a waterfall, and a rice barn for playing house.
Jatiluwih
The scenic mountain village of Jatiluwih north of Tabanan regency is famous for its ingenious rice paddy terraces. The rice terraces adorn hillsides all the way down to the coastal terrains, and provide such an amazing view from the winding road. Jatiluwih was declared a UNESCO World Heritage Site for its use of traditional farming techniques. It produces quality rice, some of the finest in Indonesia. The village is quite untouched by modernization.
Papuan-Antosari
The tranquil villages of Antosari and Pupuan are situated in the highlands of Tabanan regency, West Bali. Pupuan rests on the slopes of Mt. Batukaru, the second highest mountain in Bali next to Mount Agung. It features mostly rice paddies that lend a scenic view from the road.
The road from Pupuan to Antosari passes several coffee plantations. In between the villages is Sanda, where Sanda Butik Villas is located amidst a coffee plantation. The place has an old colonial vibe and runs a restaurant that serves exotic fruits alongside international cuisines.
Source:
https://www.globalpropertyguide.com/where-to-buy-property-tabanan-1501