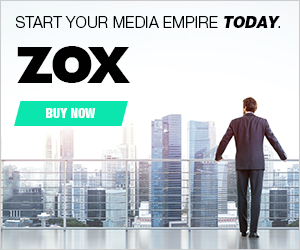 Bali is one of the most popular resort destinations in the world and is famous for its unique culture and beaches. People from all over the world decide to invest in real estate, or even settle here full-time.
Saying that the Bali property market has performed well in the past decade is an understatement, something we will review later in this article.
However, Indonesia is also notorious for having some of the most unfavorable foreign property ownership regulations in Asia. Before you invest in Bali real estate, you must get your feet wet, learn about local regulations, and work with credible partners.
Bali's property market
Bali receives many foreign investors which have resulted in increased property prices. The prices have increased particularly much during the past 10-15 years.
To many people's surprise, Bali's property market has been one of the best performers in Asia.
The following facts back up this statement:
Luxury property prices increased 15% yearly
Prices for vacant land increased at one of the fastest rates in the world
As a result, prices started to stagnate. After years of a continuous uptrend, the market has finally started to cool down.
Some other outspoken reasons why the market has stagnated are:
Problems with the local infrastructure, like lack of clean water
Oversupply of property due to an unregulated market and zoning issues
Foreign Property Ownership Regulations in Bali
Bali is different compared to many other places in Indonesia, both culturally and demographically.
Foreigners visit Bali for vacation or reside there for a long period. A common question is whether regulations to foreign ownership are different compared to the national standards.
Unfortunately, regulations don't differ much, except for the limit on the height of buildings that can be constructed, which is only a disadvantage.
Normally, a building can't be taller than 3-4 levels (15 meters). Yet, one of the tallest buildings, Grand Bali Beach Hotel, was built in the '60s and stretch 10 floors, as builders managed to avoid the new regulations.
Buying Property with a Freehold Title (Hak Milik)
Most foreigners want to buy property with a freehold title, even if this option is riskier.
It's not strange, as a freehold title gives you full ownership rights, resulting in more freedom and generally higher price appreciations.
As explained in my separate guide about buying property in Indonesia, foreigners can't own freehold property in Indonesia. This is against Indonesian property ownership laws, which are some of the strictest in Asia.
Still, there are ways for foreigners to buy and indirectly control freehold property. Owning the property through local contractual setups is a common practice.
This requires that you use an Indonesian corporation or individual (a so-called nominee or representative) as the owner of the title.
In a worst-case scenario, your nominee can get full rights to the property.
The pros of buying a freehold property, on the other hand, are that you often experience a higher price appreciation as these are in high demand and remain attractive.
A leasehold property will lose its attractiveness the closer you get to the expiry date of the lease.
Buying Property with a Leasehold Title (Hak Sewa)
Choosing a leasehold property is safer and less of a financial burden. But, but you will have more limitations when using the property.
You'll also miss out on the price appreciation of the land, something that owners of freehold property can enjoy.
Buying property with a Right-to-use title (Hak Pakai)
Hak Pakai is a Right-To-Use title and can be received from a person that owns the Hak Milik. The lease term is set to 25 years and can be renewed for a maximum period of 70 years.
In order to obtain a Hak Pakai as an individual (not a company), you need to reside in Indonesia or have Indonesia as your domicile.
This brings a requirement to apply for a KITAP (permanent stay permit) or a KITAS (temporary/limited stay permit).
Thus, setting a PMA company is the preferred choice, in case you're not an Indonesian citizen or have Indonesia as your domicile.
Hak Pakai is a strong title that allows you to sell and transfer the title to another person, who's eligible to own the title in Indonesia.
Buying Property with a Right-To-Build title (Hak Guna Bangunan)
Hak Guna Bangunan, often abbreviated as HGB, is only available to Indonesian citizens and local companies, incorporated under Indonesian laws.
This includes PMA companies that fall under the category of foreign direct investments, FDI.
HGB's are valid for a period of 30 years but can be extended with an additional 20 years, and later with 30 years.
Differences Between Hak Guna Bangunan and Hak Pakai
A common question is what the differences are between Hak Guna Bangunan (HGB) and Hak Pakai (HP). There are a couple of differences worth highlighting.
You can get a Hak Pakai title as an individual, but Hak Guna Bangunan requires that you open a PMA company
You can't use the Hakai Pakai title as a mortgage, which is possible with a Hak Guna Bangunan title
It's recommended to engage with a reputable agent and property lawyer who can guide you through the buying process and share up-to-date information.
Best setup when Buying Property in Bali
The safest option when buying property in Bali is to set up a PMA (Penanaman Model Asing) company. You can then acquire any of the following titles:
Hak Pakai (HP): Right-to-use title
Hak Guna Bangunan (HGB): Right-to-build title
I've excluded the Hak Milik as you need to work with an Indonesian nominee for this option. This is not recommended and it's not rare that foreigners lose ownership of properties when letting a local person holding the title.
Even if the PMA incorporation process can take time and requires documentation like a business plan and operational activities in Indonesia, it's the safest option.
Getting a Right-To-Use title (Hak Pakai) is possible without a PMA but requires that you have Indonesia as your domicile.
In case you decide to go for an HGB, keep in mind that you can only build your house in dedicated zones, excluding agricultural land, for example.
Using a PMA Compared to an Indonesia Nominee
Below, you'll see some clear benefits of using a PMA company instead of a local nominee to hold your title.
You get full freehold ownership if using a PMA, which is not the case with a nominee structure. The latter one is not recognized under Indonesian laws
With a PMA, you'll be protected by internationally recognized contracts (common-law)
BKPM (the Indonesian Investment Coordinating Board) will regulate, check, and audit the entity
You obtain a verifiable tax number (NPWP)
Dispute resolutions in international courts
Conclusion
Bali is one of the most visited resort islands in the world and attracts tons of visitors worldwide.
Foreigners can't own freehold property, but some still decide to indirectly own freehold property through local contractual setups. You should keep in mind that you won't be protected if you decide to go for this option.
Prices have increased much in the past 10-15 years, especially in the luxury segment and for vacant land. Due to hefty increases, the prices have stagnated.
Some of the most popular areas to buy property in Bali include Sanur, Uduk, Canggu, Kuta, and Seminyak, all offering different lifestyles.
Source:
www.asiapropertyhq.com/buying-property-bali/#more-4293